In China, Uighurs are imprisoned for family members' political activities abroad. Abdulweli Ayup, who lives in Bergen, is one of them. His niece died in prison and now his two siblings are also imprisoned.
Aysun Yazici
Published 20.07.2021
«Be at peace. If I die, then you can lay flowers on my grave ».
When Uighur Mihriay Erkin sent this message to her best friend in June 2019, she was at an airport in Japan.
Then she got on the plane, and no one heard from her anymore.
December 22, 2020 came a shocking news.
The family was told that the 29-year-old died in prison.
–She was most likely imprisoned because of my political activities abroad, says her uncle, Abdulweli Ayup to TV 2.
Exposed to torture
Ayup is a writer and linguist, and the uncle of Mihriay. He lives in Bergen and came to Norway two years ago as a so-called "free city author".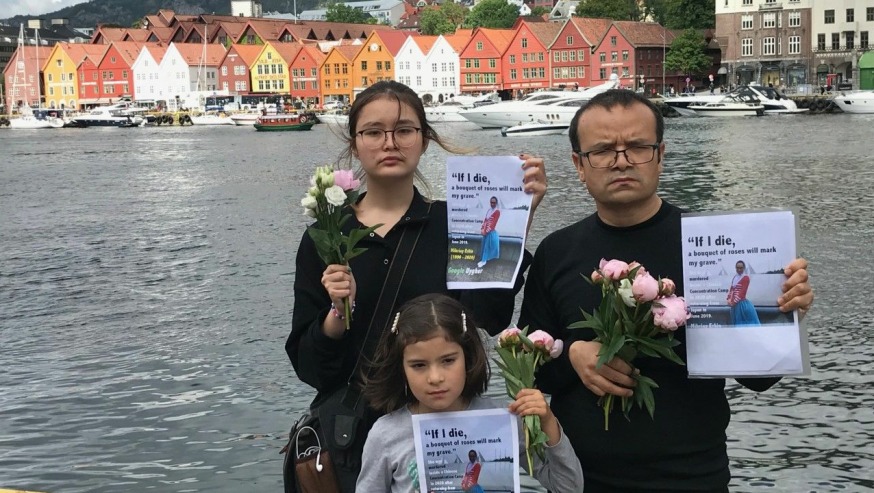 For many years he has fought against China's persecution of the Uighurs.
When he lived in China, he distinguished himself as a spokesman for the Uighurs. He worked at several universities and taught both Chinese and Uighur. Authorities accused him of terrorism and he was jailed for 15 months.
–During the interrogations, there were only yes and no questions, no more. If you do not accept the accusations, you will be tortured and sexually harassed until you accept them. I refused and was therefore subjected to gross torture, he says.
When he was released in 2014, he left the country, but he has never kept quiet about China's treatment of the Uighurs.
This has had consequences for Ayup's family living in China's Xinjiang province. Here, about one million Uighurs are kept in secret camps, according to international reports.
First the brother
After Ayup announced that Egypt would deport 21 Uighur students to China, his brother was imprisoned in his home country in 2017.
The big brother had a leadership role in the Communist Party in Xinjiang, but now lost his freedom.
Then came a similar news.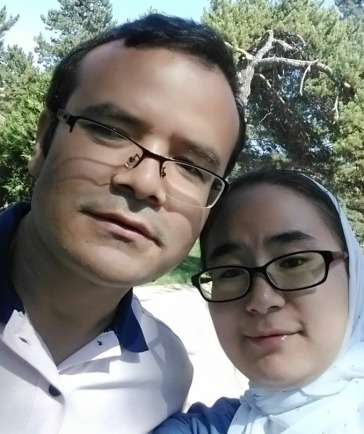 After giving a speech in the US Congress on China's repression, 72 Uighurs who had contact with Ayup were imprisoned. One of them was his sister.
Despite China's pressure on the family, Abdulweli Ayup has not kept quiet, but the prisons have affected them severely. Especially 29 year old Mihriay.
Hit hard
In 2016 and the years that followed, Mihriay Erkin was a student at the University of Tokyo in Japan.
She was very worried about her family in her home country.
–Mihriay was a cheerful girl, but the situation affected her badly and everything changed after her father's imprisonment. She cried all the time, says Mihriay's best friend, Tangnur Nuru to TV 2.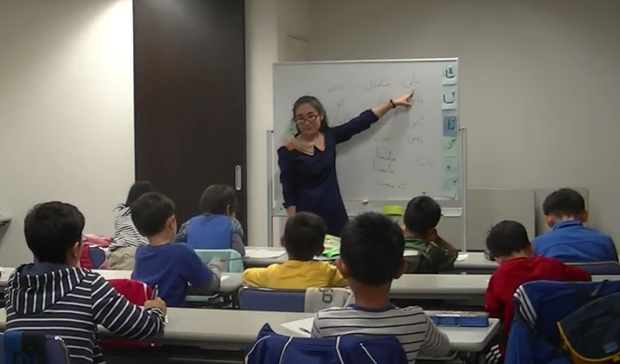 According to Tangnur, she was afraid that her mother would also be imprisoned. Hoping to avoid further punishment for the family, she decided to return to China.
–Be at peace, I have to go. If I die, then you can lay flowers on my grave, the 29-year-old wrote to Tangnur in his latest message.
Would not keep quiet
Afterwards, she called her uncle.
–I could not stop you. "Maybe I can save my mother," Mihriay told Ayup.
Ayup says his niece used the Chinese app, Wechat, where you log in with your social security number. He thinks Chinese authorities tracked her down and put political pressure on her through the app.
Ayup believes that Mihriay was threatened with her mother's freedom.
December 2020 came the news of the death. Mihriay had lost his life in prison where his uncle himself spent 15 months.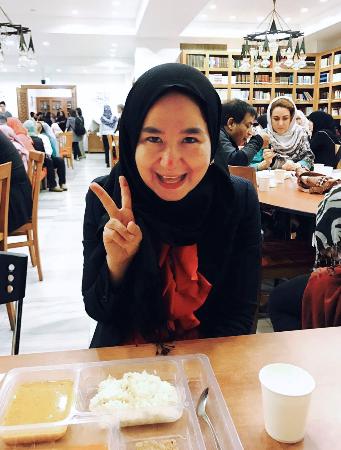 –I'm sure she died from the torture, because I know how things go in this prison, says Ayup.
Sentenced to 14 years in prison
After a while, he was also told that his brother has been sentenced to 14 years in prison and his sister to 12 years in prison.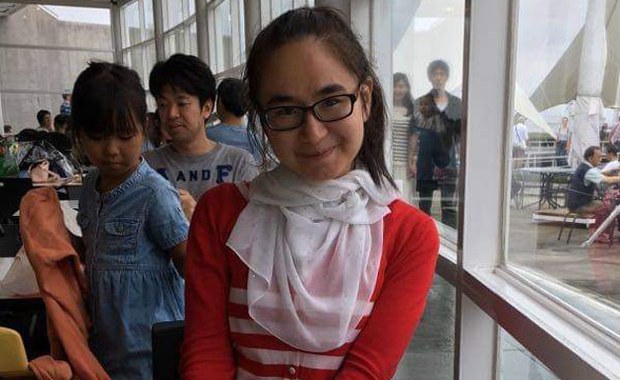 The penalties came as a shock to Ayup. Now he feels responsible for his niece's death and the siblings' punishments.
–I hate myself. I could not save anyone, and in addition I lost my niece there, he writes on his Twitter account.
These feelings made Ayup go to Oslo. With a picture of his niece, he protested outside the Chinese embassy and demanded an explanation.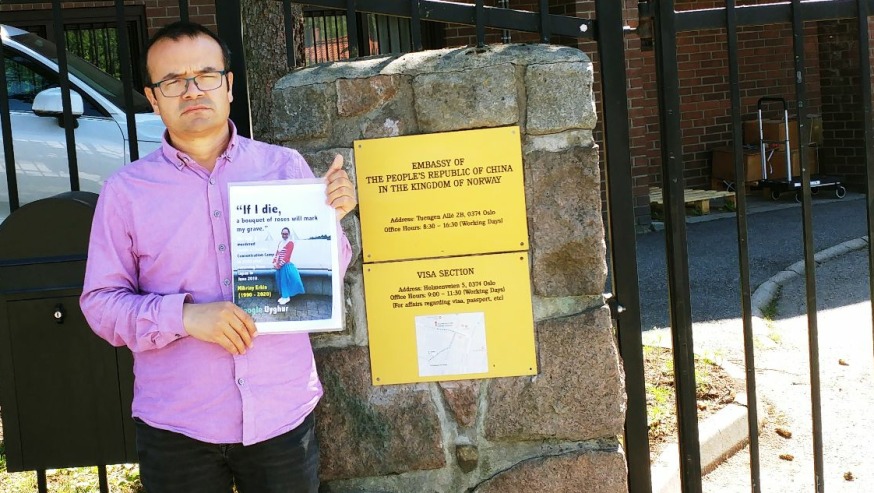 He also tried to tell the story of those who walked the streets. He has not yet received a response from the embassy.
–Ethnic cleansing
Human rights organizations strongly criticize China. They believe China is trying to do everything to eradicate the population.
Adiljan Abdurihim is secretary of the Norwegian Uighur Committee.
He says ethnic cleansing is taking place in Xinjiang province, and that China is using various methods to attack the freedom of expression of Uighurs living abroad.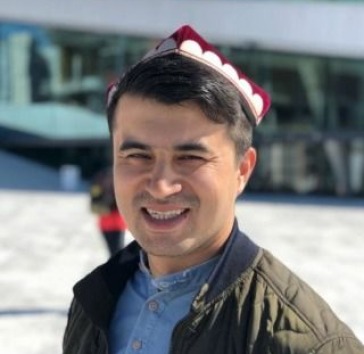 –Therefore, many have lost all contact and do not get the opportunity to know if their loved one is alive or not. Since 2017, we have been in a very difficult situation. Families are divided and many are imprisoned, he says to TV2.
The Chinese embassy in Oslo tells TV 2 that they have no information about Mihriay Erkin.
The journalist behind the article, Aysun Yazici, is a journalist from Turkey who lives in exile in Norway. She is affiliated with TV 2's foreign department.
Translated by Google translation from Norwegian to English.
Original news: https://www.tv2.no/a/14097048/