By Ryosuke Uematsu, KYODO NEWS – Dec 29, 2021 – 16:16 | World, Japan, All, Feature
A Uyghur woman who had been studying and teaching in Japan for five years is feared to have died while being investigated by state security police after returning to China two years ago, according to information from Uyghurs in Japan.
Mihray Erkin, 31, from Kashgar in China's Xinjiang region, returned to the country in June 2019 after learning that her father had been sent to a detention center, people affiliated with the Japan Uyghur Association and other acquaintances said.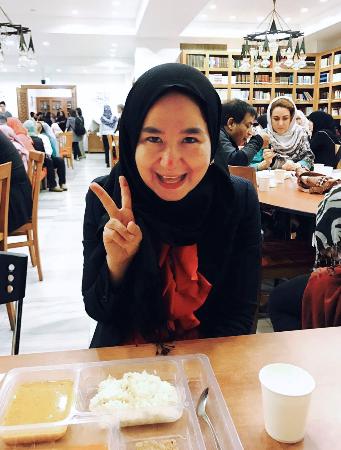 Many Uyghurs in Japan say their family members have been sent to detention centers in that region where more than 1 million of the Muslim minority people are being subjected to "re-education".
Mihray came to Japan in September 2014 after graduating from Shanghai's Jiao Tong University, one of the most prestigious universities in China, and completed a master's course in agriculture at the University of Tokyo's graduate school in September 2016.
After a period as a research student at the graduate school, she went to live in Yokohama and study at a Japanese language school there. She also volunteered to teach Uyghur children in Japan the Uyghur language, making the two-hour train journey every week to the location in Saitama Prefecture.
Her friends have said that she wanted to be a teacher and that as a highly intelligent person she would undoubtedly have held a leading position within the Uyghur community in the future.
But they said Mihray began to express concern around the fall of 2017 when she learned that her father, who was a public servant, had been sent to a detention center.
Many similar cases have been reported among Uyghurs in China's far-western Xinjiang region who themselves or whose family members have visited other countries or lived abroad.
In Japan, Uyghur students who have spoken about cases involving their family members have become scared and intimidated after receiving periodic contact from Chinese authorities via the WeChat messaging app.
Some say they feel as if their families have been taken hostage and they often feel guilty or remorseful about having come abroad.
Mihray felt the same while she was studying but her anxiety increased when she learned her father had been moved from the detention center to another place, according to close acquaintances.
Uyghurs who have been transferred from detention centers have often remained missing and are believed to have been engaged in forced labor outside the Xinjiang Uyghur Autonomous Region.
Mihray's friends said she became so anxious that she started to receive medical counseling, but by 2018 had become so depressed she was unable to respond to their encouragement and stopped attending the language school. Some of them said they had heard her screaming in her dormitory room at nighttime.
"She was a quiet type and tended to bottle everything up inside so as not to bother others. People around her couldn't help her," said a friend, who was also struggling with distress after learning that relatives had been sent to a detention center.
Mihray's acquaintances said they tried to dissuade her when she decided to return home to help her father, as he is an advocate of Uyghur human rights. They said the Chinese authorities were unlikely to treat her as an ordinary Uyghur.
But they quoted Mihray as telling them, "I cannot leave my father alone. I want to return to my hometown no matter what happens."
Her uncle Abduweli Ayup, 48, a prominent Uyghur writer exiled in Norway who has been actively publicizing the suppression of Uyghurs via global media coverage, is apparently regarded as a "danger" to the Chinese government. He received a message about his niece from a local collaborator in December last year which said "She has gone".
The U.S. government-funded Radio Free Asia, meanwhile, reported in May this year that it had confirmed that Mihray had died while being investigated by state security police in Kashgar, citing official sources.
Ayup said he had repeatedly pleaded with Mihray not to return home, but to no avail given her desire to save her father.
Ayup himself is well aware of the cruelty of the Chinese authorities, having been imprisoned and severely tortured from 2013 to 2014 for opening a school in Kashgar to teach children the Uyghur language — a language suppressed by the Chinese government.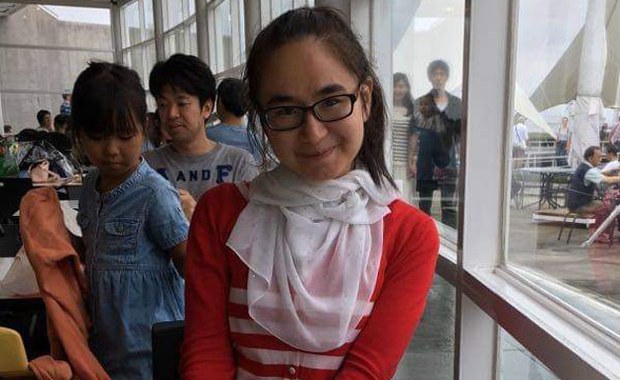 He said he had been urged by Mihray to stop his activities as she was worried it could cause harm to relatives in Xinjiang.
"I regret what I've been doing," he said, thinking he had caused Mihray and other relatives to be detained. "But I'm the only one in the family who can speak about the misery of the Uyghurs. I want people of the country she lived in to know that she was certainly in Japan, and to know of this sadness."
Afumetto Retepu, 44, vice chairman of the Japan Uyghur Association and a friend of Mihray, said, "She was trying hard to look forward despite enduring sadness."
"I was right beside her, but couldn't get to know her heart. She would have lived normally if the Chinese government had no detention policy. That normal life has been destroyed," he said angrily.
During a protest rally the association staged in Tokyo in March 2019, before her return to China, Mihray said, "It's been two years since I lost all contact with my family. I believe that everyone is alive. I believe we can see each other someday."
One of Mihray's friends quoted her as saying in her last message: "If I die and if I am buried in a grave, may a posy of red peony flowers mark my grave."
Following her reported death, many Uyghurs living in Europe and the United States have posted images of themselves on social media holding placards bearing her last message printed and a bouquet of red flowers.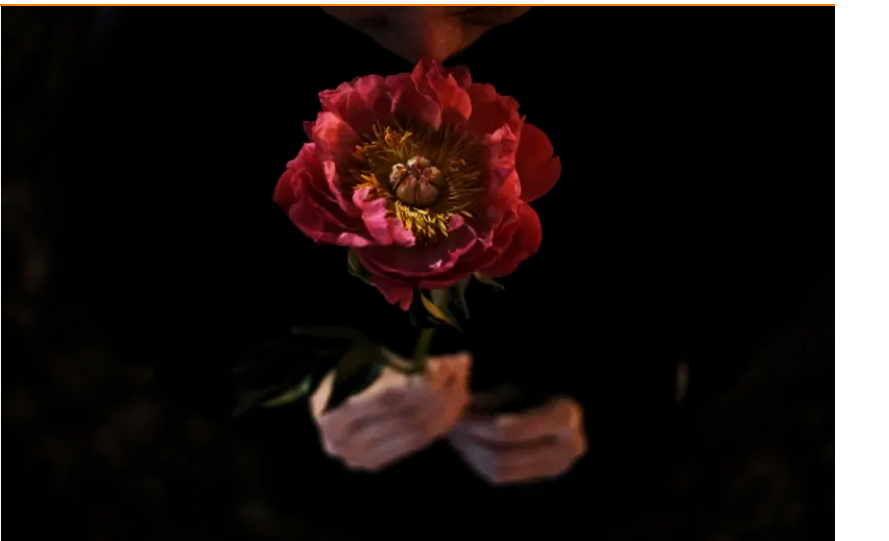 Ayup, who initiated the move, said, "Our question is very simple. Why did Mihray have to die? Why did she have to be detained? What's happening to the millions of Uyghurs? Now the Chinese government has to open the doors of the containment facilities."
While there are Uyghurs who have taken risks in speaking up for their families and friends, and Western countries and media increasingly criticize the "genocide" of Uyghurs, the Chinese government continues to deny it as an "absolute falsehood."
One of Radio Free Asia's Uyghur reporters who lives in the United States and diligently covers China and the actions of the Communist authorities, said she would do anything in order to be reunited with her family someday.
Dec 29, 2021 | KYODO NEWS
https://english.kyodonews.net/news/2021/12/a74b24f371af-feature-uyghur-student-feared-dead-after-returning-to-china-from-japan.html